Stay informed by visiting this page regularily
Article in Al Sharq, Qatar

---

09th April 2016

---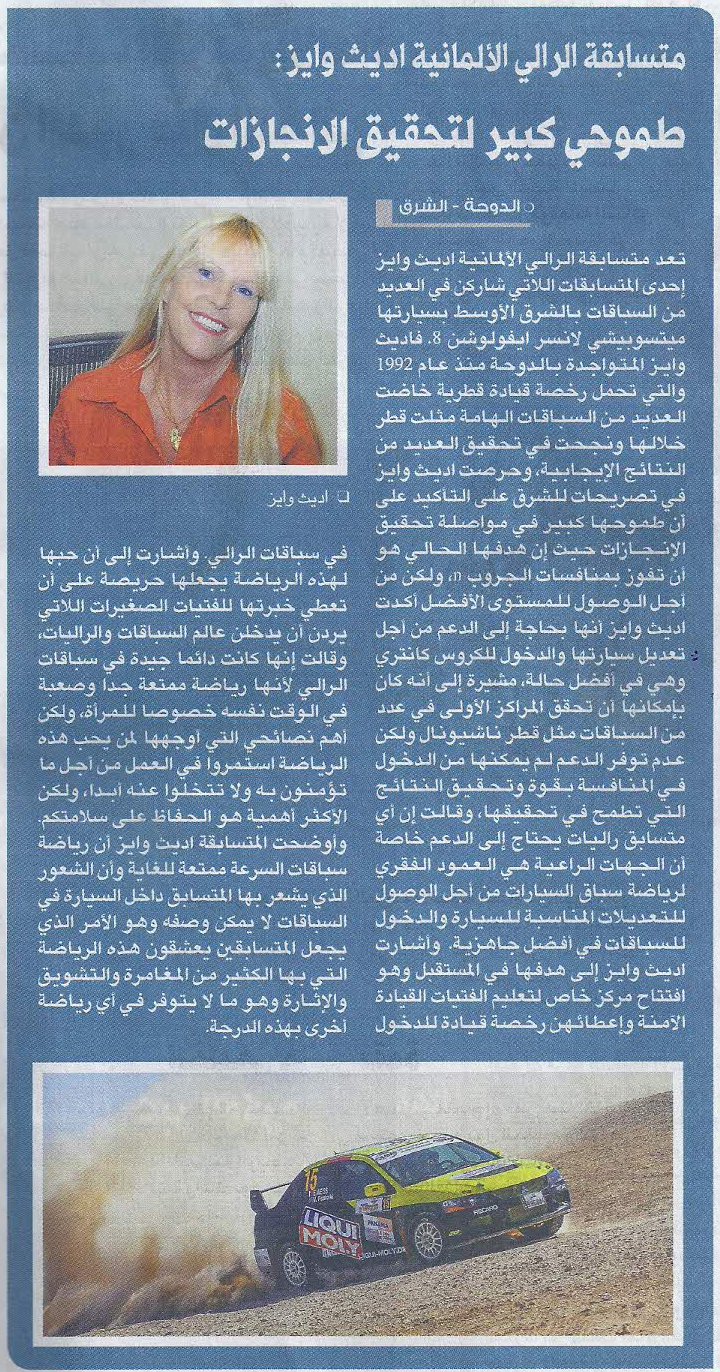 Article in Peninsula, Qatar & Kuwait Times, Kuwait

---

23rd March 2016

---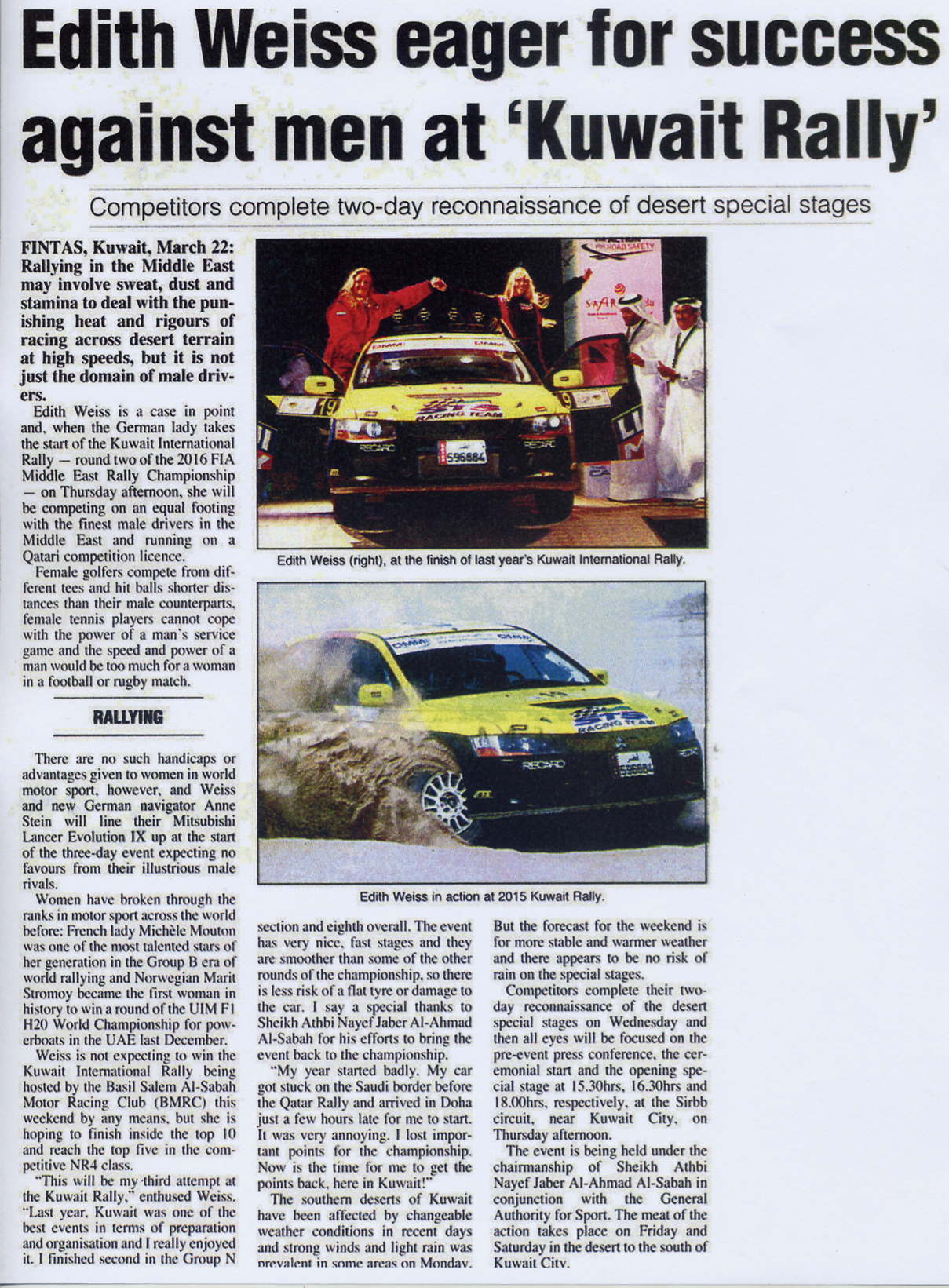 Middle East Rally Championship 2015
---
After I had finished with a respectable 3rd position overall in the Group N Category and have won the Ladies Cup at the Middle East Rally Championship 2014, I convinced with an excellent 2nd position overall in Group N at the Middle East Rally Championship 2015.
Starting under the flag of Qatar with my Mitsubishi Lancer Evo IX, I could behind the leading Salah bin Eidam from Kuwait defeat the entire male world of motor sport.
Results:
Qatar Intl. Rally; 5.-7. Feb; 3rd Group N; 8th overall
Kuwait Intl. Rally; 12.-14. March; 2nd Group N; 8th overall
Iran Intl. Rally; 6.-8. May - disqualified -
Cyprus Rally; 25.-27. Sept; 4th Group N, 7th overall
Oman Intl. Rally; 5.-7. Nov - disqualified –
Dubai Intl. Rally; 19.-21. Nov; 5th Group N; 13th overall
Due to my years of experience in motor sport and driving skills not pushing the car, a 5th position at the last Dubai Rally was enough to finish the championship with just 1 point in front of the third one, Rashid al Naimi from Qatar.
Official Standings:
1. Salah bin Eidam (Kuwait) 100 points
Edith Weiss (Qatar) 55 points - not classified -
2. Rashid Al Naimi (Qatar) 54 points
3. Meshari Al Thefiri (Kuwait) 35 points
Unfortunately, I was declared not eligible to be classified and claim the second position in the MERC 2015 for the Group N because the FIA regulations forces the driver to have minimum 5 rallies in the championship to be classified and I could finish only 4 events. I am the very first woman who achieved such a result at any MERC ever.
At least, I was with my result much faster than all other competitors in the Championship which they did more than 5 rallies. All of them had a sufficient sponsorship and a professional team behind them. I managed everything by my own without any financial support and hope to be back in the next season again to fight for the 1st place......, inshallah!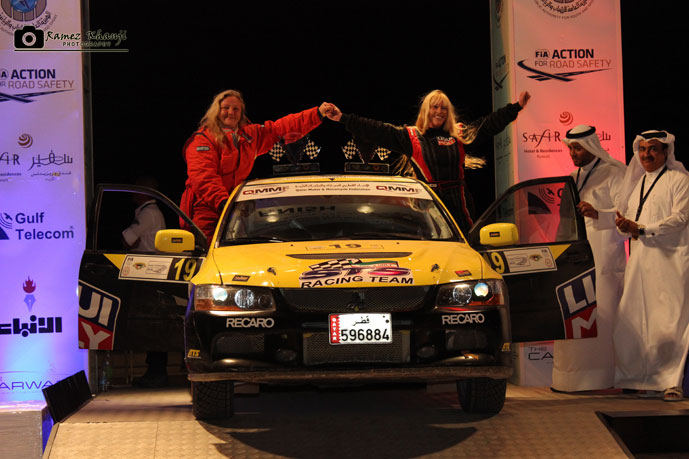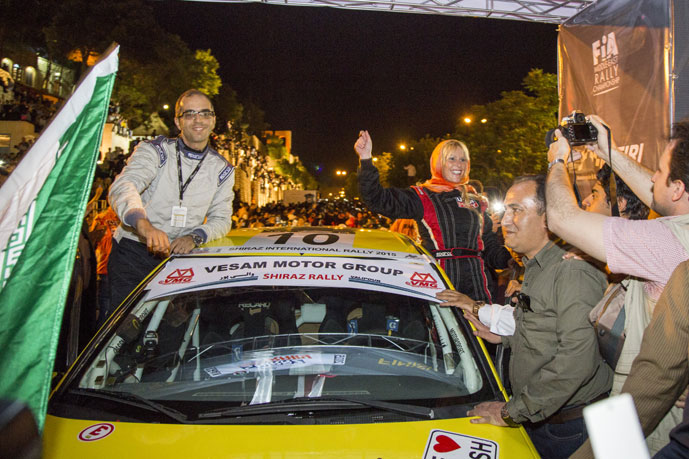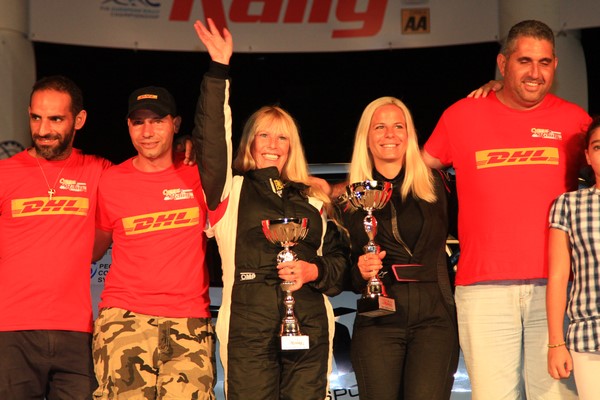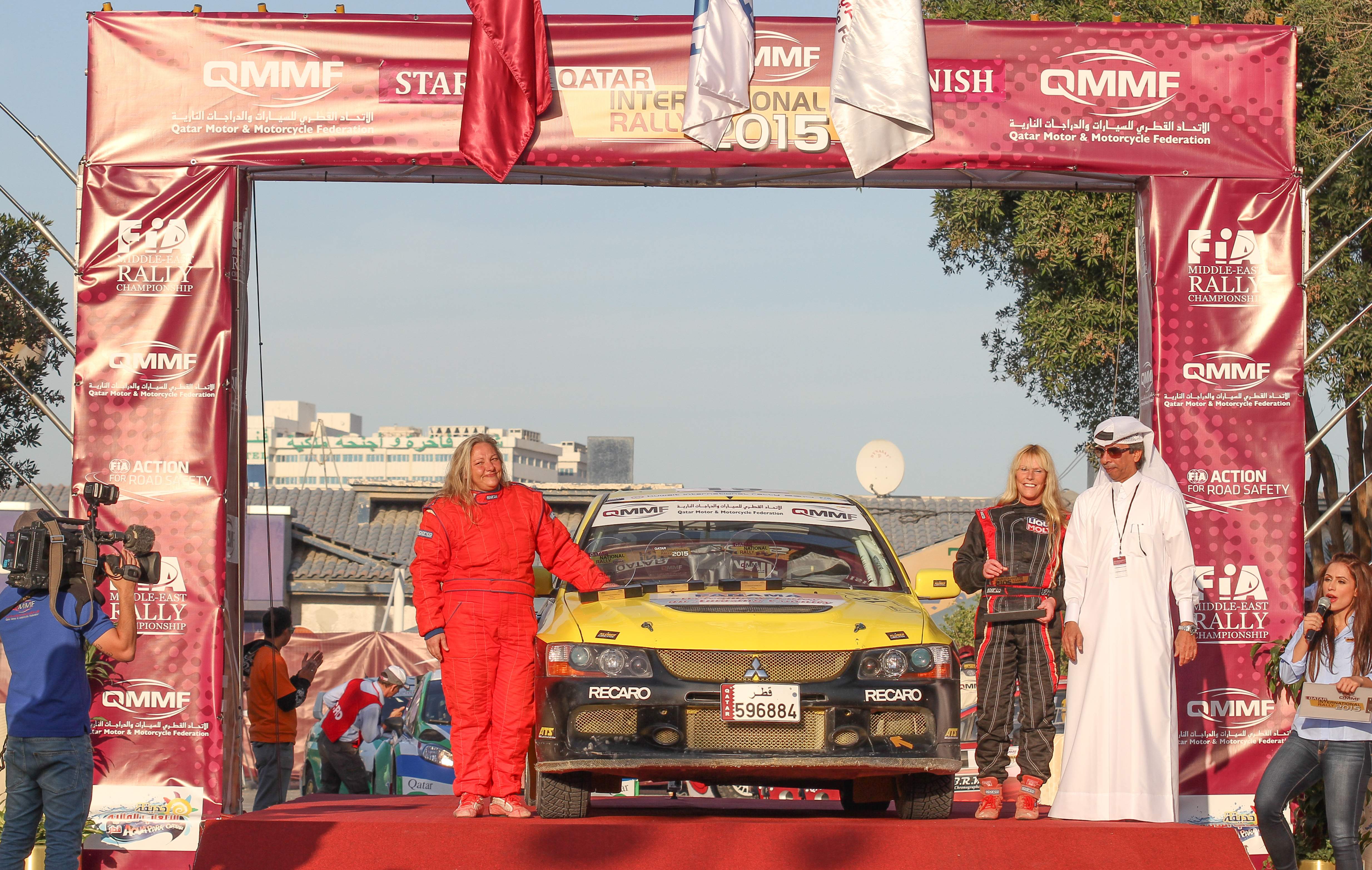 Article in Al Rayyan Newspaper

---

Qatar, December 2015

---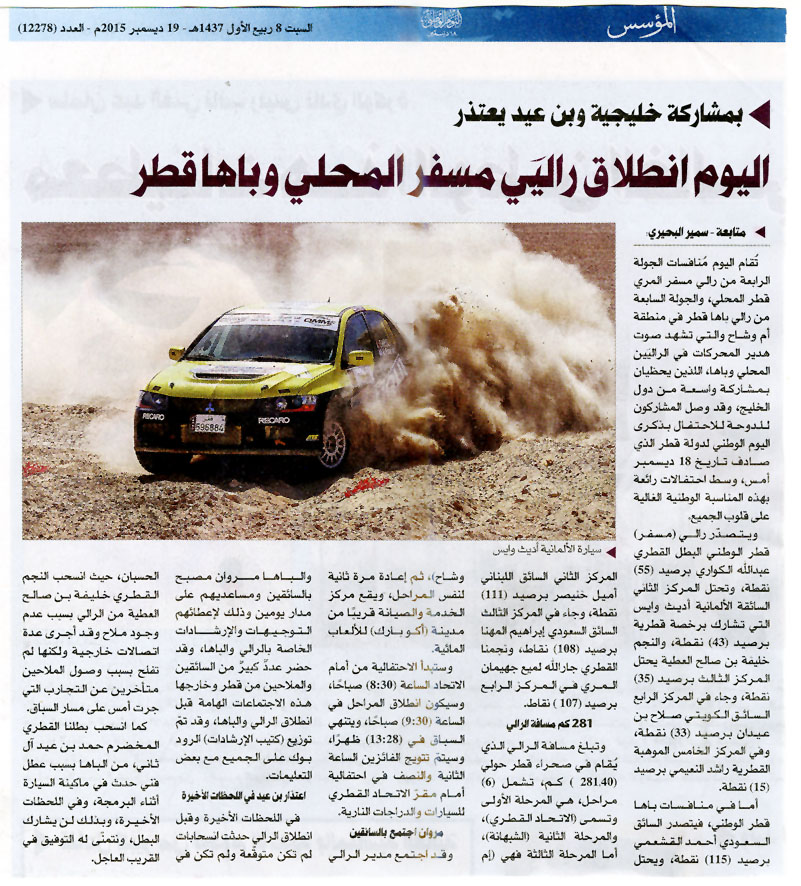 Kuwait Intl. Rally 2015

---

12th - 14th March 2015

---
Special thanks and appreciation to his Excellency Sheikh Athbi Nayef Jaber Al-Ahmad Al-Sabah, chairman of Kuwait International Automobile Club, who pushes and takes care of the Motor Sport in Kuwait. Since 2009, he brought the Kuwait International Rally back on the MERC calendar.
This year´s Kuwait Intl. Rally was one of the best rallies in terms of preparation and processing, especially the technical side was phenomenal. I really enjoyed it! I could finish the Kuwait Intl. Rally on 8th position overall, 2nd in group N and I have won the Ladies Cup which was a very good result for me at my 2nd participation at any rally event in Kuwait ever.It was more than a pleasure to participate at this fantastic event. For sure, I will be back next year again, inshallah!
The Middle East needs strong person like him to continue motor sport on a professional level. Thank you!!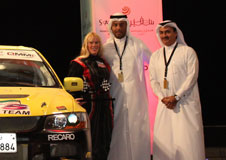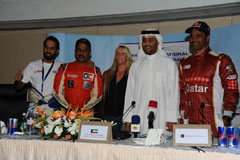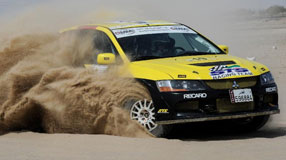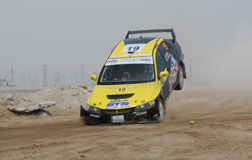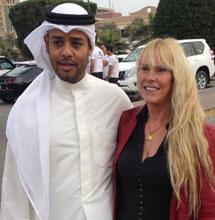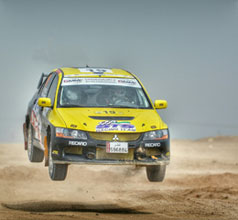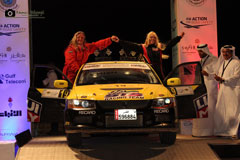 Article in Peninsula Newspaper

---

Qatar, March 2015

---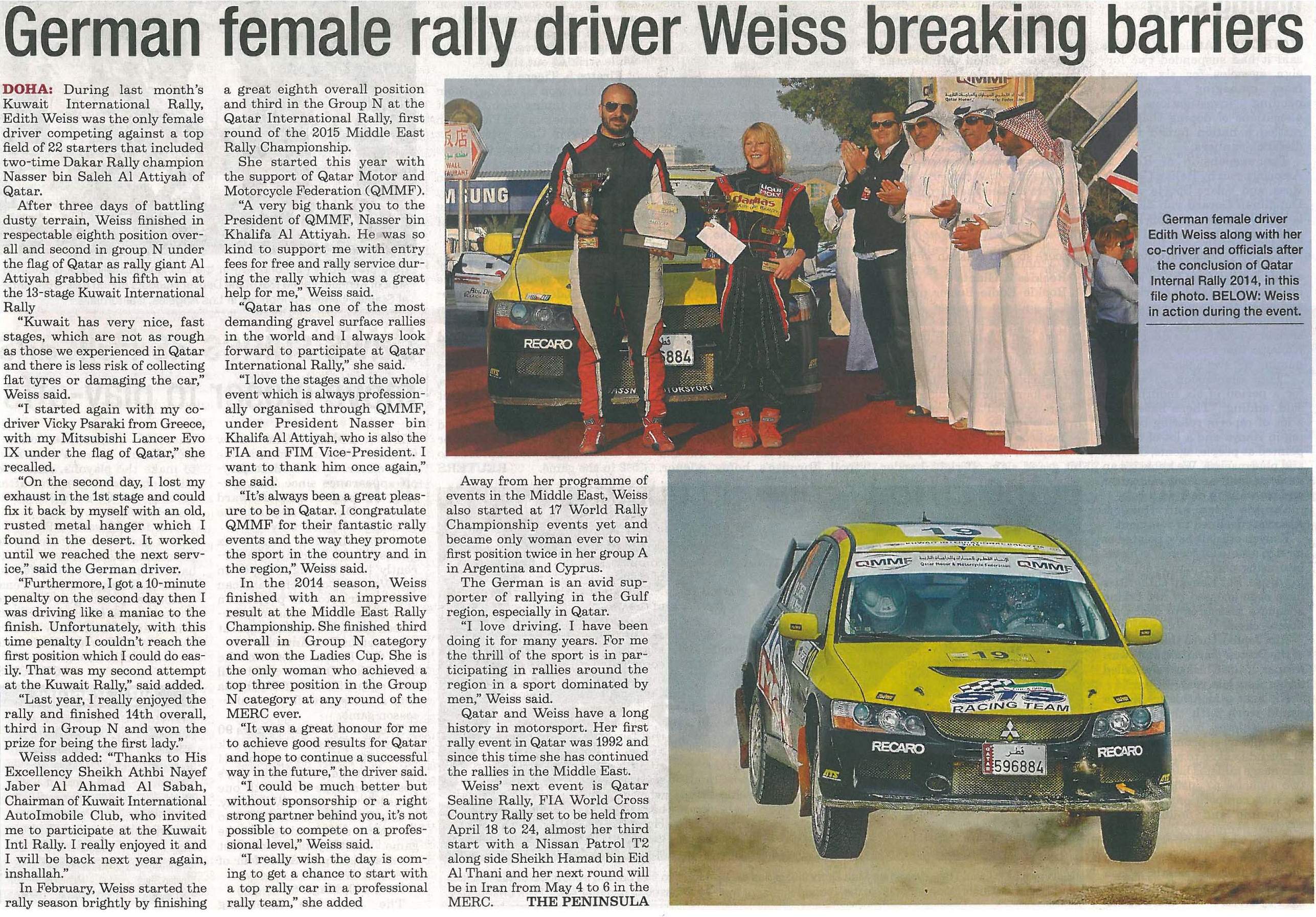 Article in Peninsula Newspaper

---

Qatar, February 2015

---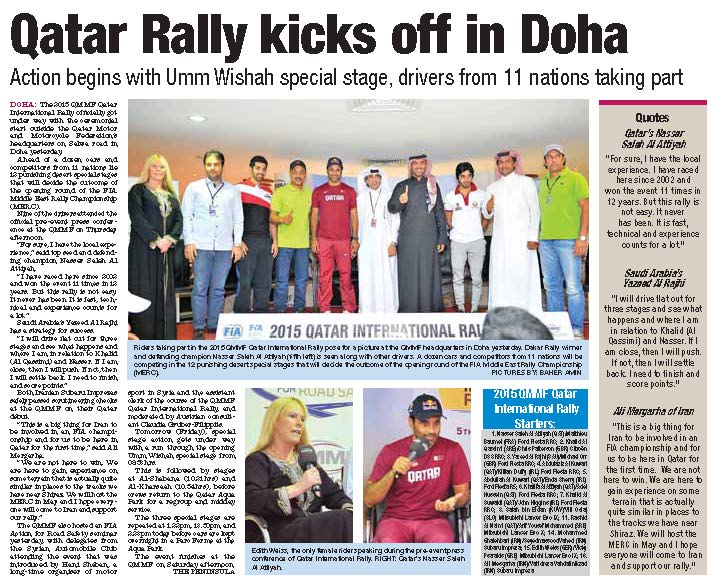 Middle East Rally Championship 2014
---
Summary of my Middle East Rally Championship season 2014, which I finished with an excellent result; third position overall in the Group N category and have won the Ladies Cup.
I was participating under the flag of Qatar and started at almost all events of MERC together with my co driver Vicky Psaraki from Greece with my own Mitsubishi Lancer Evo IX - exept the Rally of Jordan.
Qatar Intl. Rally; 20th - 22nd Feb; Result: 2nd Group N; 1st Ladies Cup
Kuwait Intl.Rally; 20th - 22nd March; Result: 3rd Group N; 1st Ladies Cup
Rally of Lebanon; 29th - 31th August; Result: 7th Group N; 1st Ladies Cup
Cyprus Rally; 19th - 21th September; Result: 3rd Group N; 1st Ladies Cup
Dubai Intl. Rally; 27th - 29th Nov; Result: 3rd Group N; 1st Ladies Cup
Now, Qatar can show to the whole world that they have the fastest Ladies team in the Middle East.
Hereby, I am the first and only woman who has achieved an overall position under the top three at any round of the MERC ever. It is a great honor for me to have reached this unique result for Qatar and me.
I love driving in the Middle East region; especially in Qatar; I have been doing it for many years. My first rally event was in Qatar 1992 and since that time with pleasure and success I am continuing the Motor Sport in the Middle East. It is exciting to be part of the world of motor sport dominated by men.
Of course, I could even do better but without a proper sponsorship or a strong partner behind me it is not possible to compete on a professional level. I really wish the day is coming to get a real chance to start with a top rally car in a professional team.
The Motor Sport season 2015 is still not confirmed. I would like to participate again at MERC, some WRC & WCCR events and my absolute target is a participation at the Dakar Rally 2016.......!
I am positive finally finding a solution to continue my successful way in Motor Sport in the future, inshallah!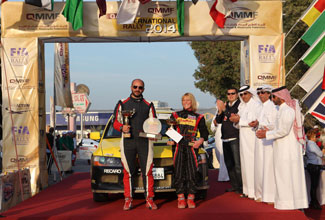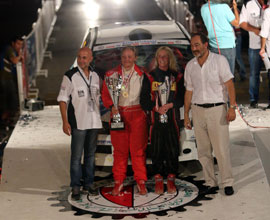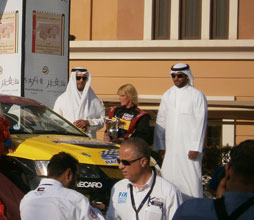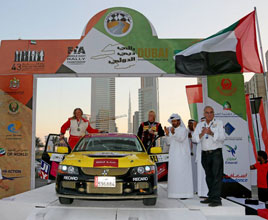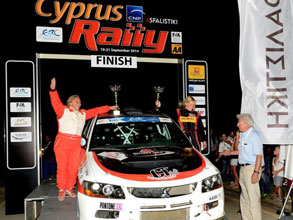 Article in Al Rayyan Newspaper

---

Qatar, January 2015

---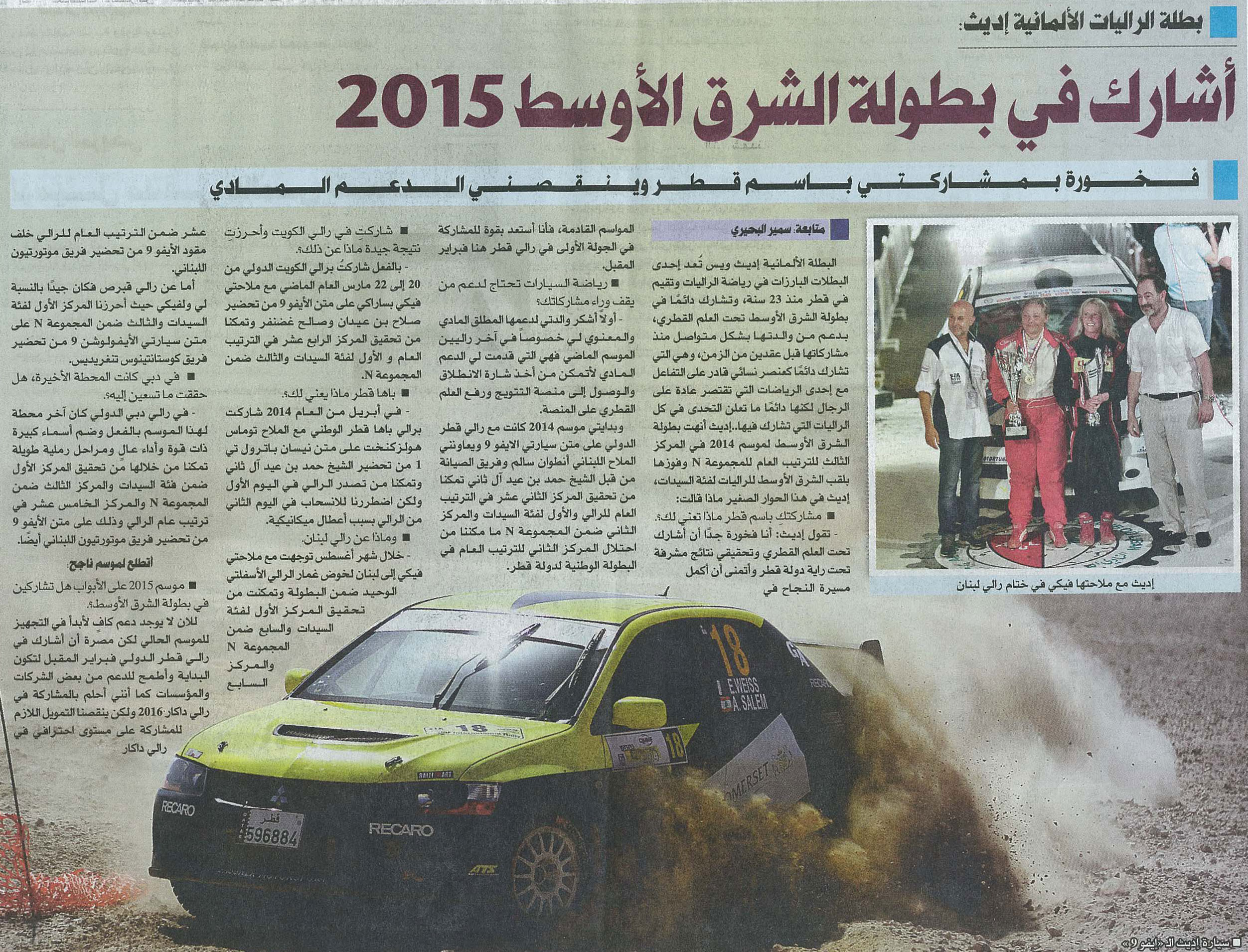 | | |
| --- | --- |
| Article in Al Rayyan Newspaper | Qatar, November 2014 |
---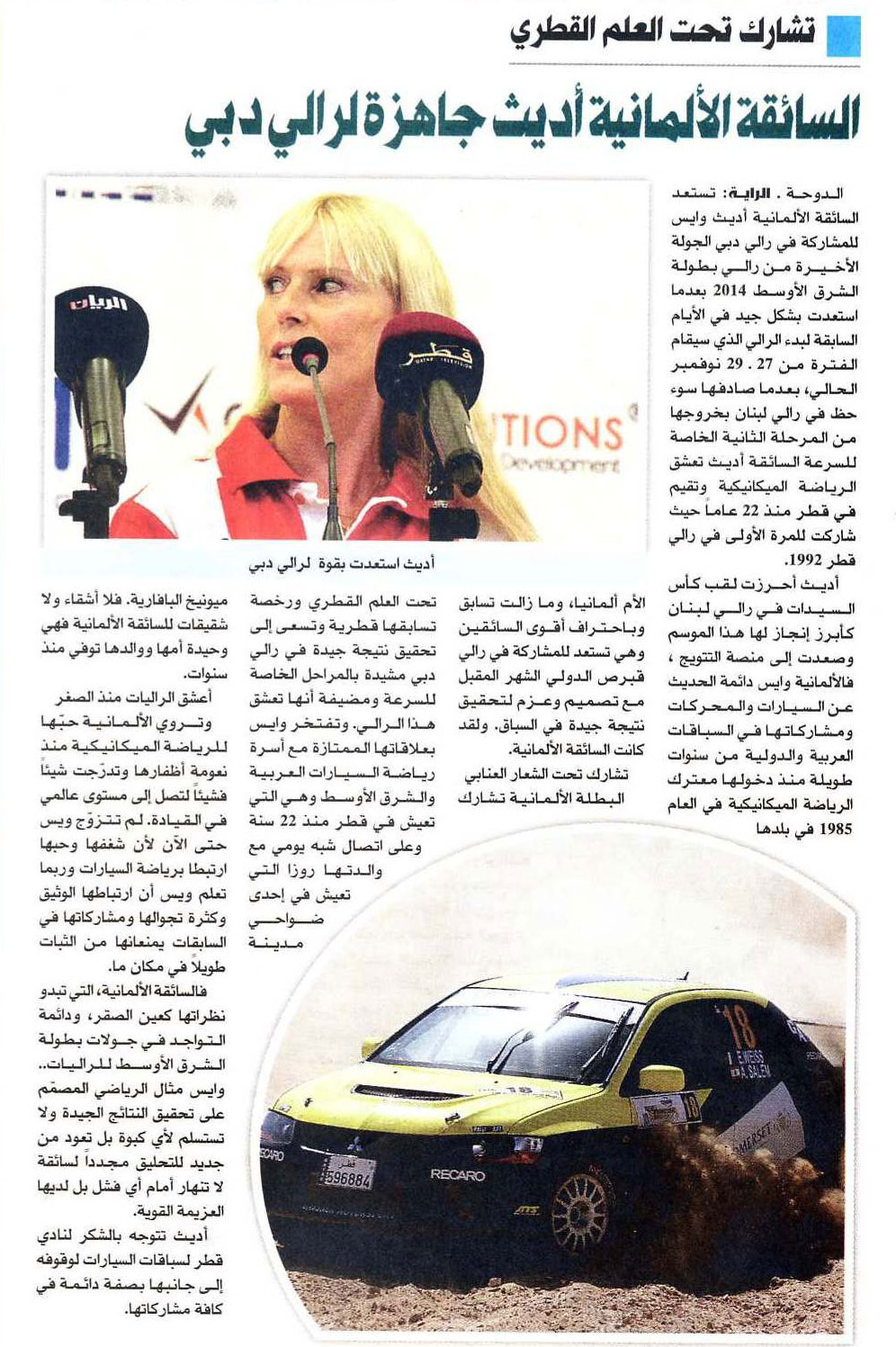 37th Rally of Lebanon

---

29th - 31th August 2014

---

Review of a fantastic, unique motor sport event

It was almost my 7th start at a Rally of Lebanon from 2001 till this year and absolutely the best one.

The rally was more than perfect organized - as usually! Especially with the new SSS (Super Special Stage) which had taken place in the old waterfront area in Beirut on Thursday night after the Ceremonial Start.It was so impressive and full of a glittery athmosphere to see all the enthusiastic spectators in this area. There were more than 15 000 spectators around the SSS and a big media spectacle. That made really so much fun to start in front of such a spectacular scenery. High Adrenalin was guaranteed for everybody!
In the 2nd SS on Friday, we had just a small, simple material problem and I must use the "Super Rally" Reglement to start the next rally day again. After this my Mitsubishi was running so perfect - a dream! Mapping, seat, set up everything was like especially build for me. I fell so in love with this "rental" Evo IX and the whole rally event. It was the third time I have rented a rally car from Roger Feghali, Motortune and a great pleasure to work together again with such a professional Rally Team.
This year, we had 13 different stages with a total distance of 797 km (245km SS) and a sea level altitude of 1836 meter, combined with a huge media coverage during the whole event.The stages are extremely technical with different surfaces on smooth and flowing tarmac which is famous for Lebanon and always a challenge for all competitors to show their driving skills, specially in the night stages. This is just one of the reasons which makes the Rally of Lebanon to the most demanding and important rally in the Middle East Rally Championship.
I really hope that Lebanon could come back into the WRC calendar again - as it was already a candidate for WRC in 2003! That would be great because Lebanon is a wonderful country and everything is more than perfect for WRC.

A very special "Thank you" to my good old friend Billy Karam, Vice president of Automobile & Touring Club of Lebanon and several lebanese Ex Rallychampion and holder of Guinness Record of Collection of Model Cars. Since years, he takes care about me with his excellent experience in motor sport and support me always with his powerful way of business if I be in Lebanon. (see photo below in his museum)

Thank you also to Sheikh Athbi al Nayef Al-Sabah - President of Rally Department from Kuwait - he attended as a FIA Stewart at this event and he was so friendly to invite me to participate at the Kuwait Rallychampionship 2014/15. (see photo below)

Thank you also to Sheikh Hamad bin Eid al Thani, since years he is supporting me in all matters and is always on my site (see photo below)

Actually, i planned that 2014 would be my last round of Rally of Lebanon but I changed my mind and confirmed already my booking of a "rental" rally car from Roger Feghali, Motortune for next year....! It was one of the best rally events which I had in my previous 30 years in my motor sport career. I look forward to come back next year again with the target to achieve a successful result, inshallah! Afterwards, I will see if……...!!!!


Photos from left to right: Sheikh Hamad bin Eid al Thani(Qatar) & I, Billy Karam & I, Sheikh Athbi al Nayef Al-Sabah(Kuwait) & I, Pressconference before the start, Finish podium

Article in Qatar Gulf News after the Qatar Intl Rally 2014

20th - 22nd Feb 2014
---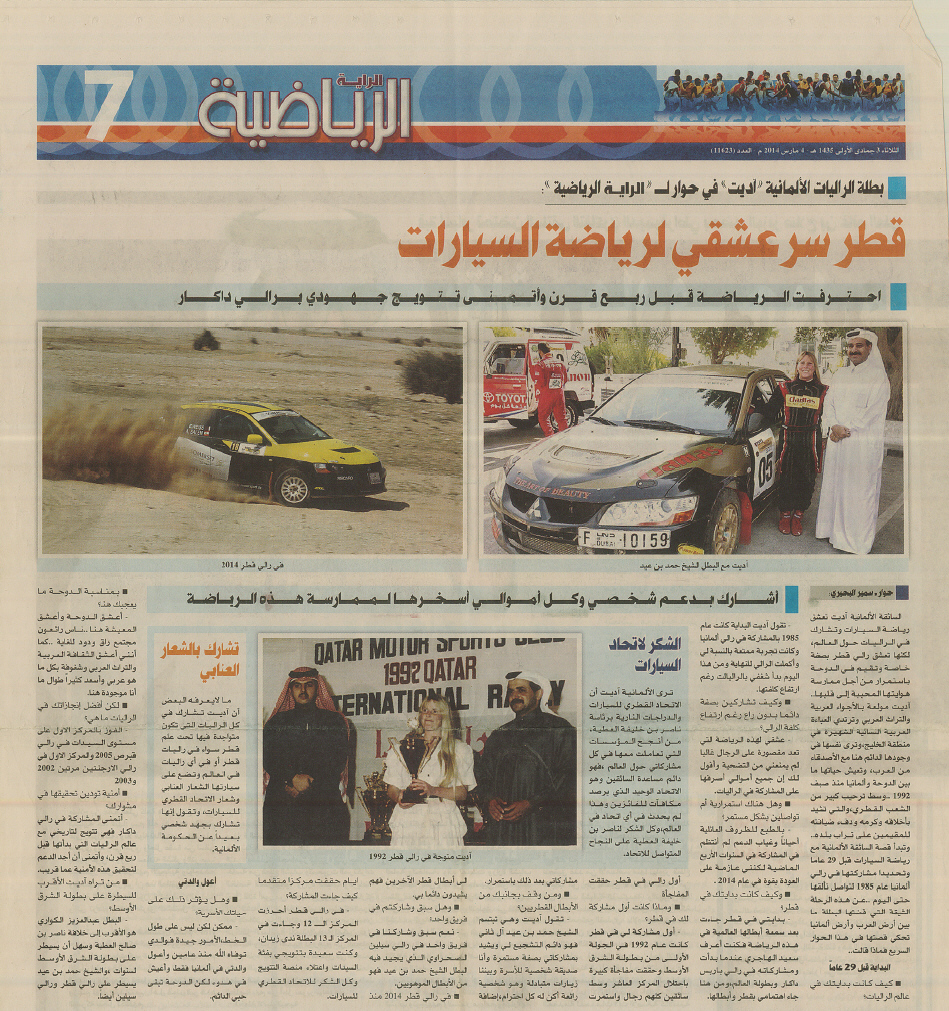 | | |
| --- | --- |
| FIA Women in Motorsport Committee | 20th Feb 2014 |
---
Michelé Mouton, the most successful and well-known female rally driver and since 2010 official President of the FIA Women & Motorsport Commission, gave me the big honor together with Nasser Khalifa Al Attiyah, President of QMMF, to start me off with the flag for the Qatar Intl. Rally 2014.
During the FIA Women & Motorsport Conference on 20th Feb in Doha she took the opportunity to visit the Qatar Intl. Rally, 1st round of the Middle East Rally Championship 2014.
I finished the Qatar Intl. Rally on 1st position in Ladies Cup, 2nd group N and 12th overall.
(The photo below shows when I met Michelé Mouton personally at an event of the German Rally Championship 1986)
Article in Peninsula Newspaper

---

Qatar, February 2014

---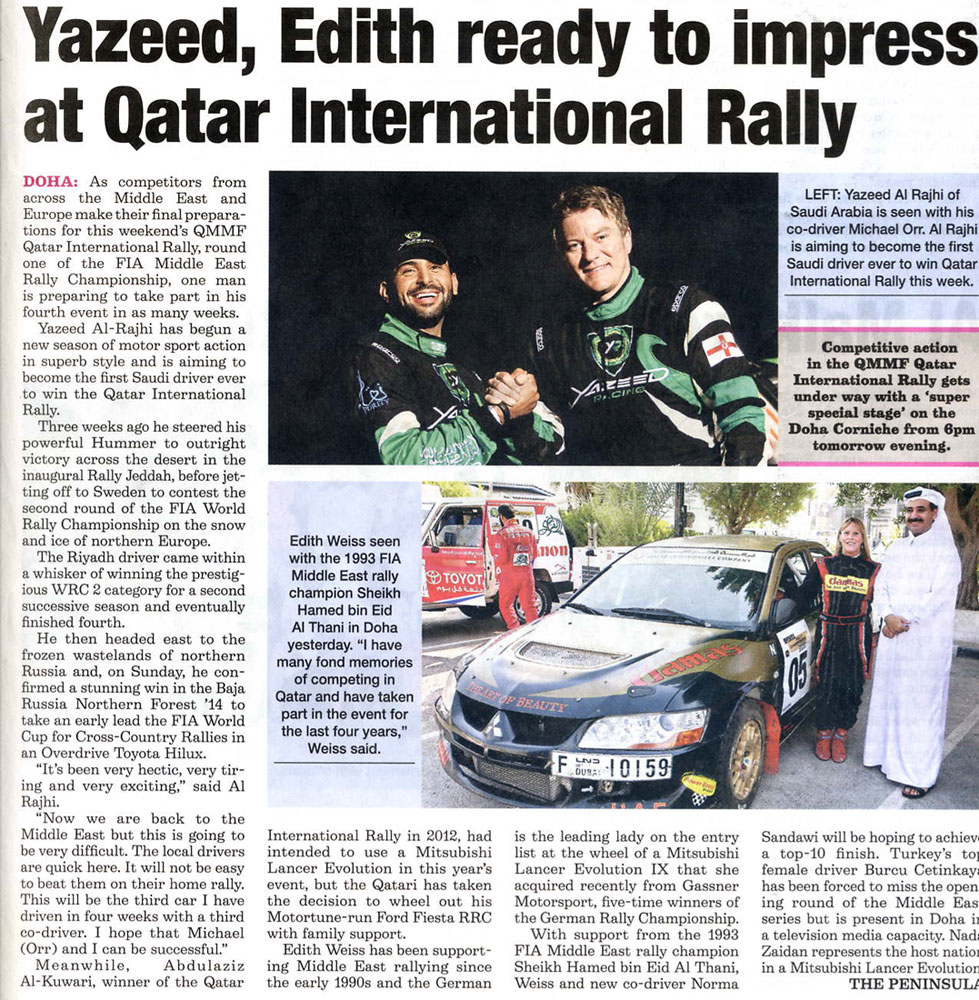 | | |
| --- | --- |
| Qatar Sealine Rally | 21th - 26th April 2013 |
---
Heat, Speed, Desert - an extreme challenge!
Sheikh Hamad bin Eid al Thani was so kind to provide me his rally car Nissan Patrol; T1 for this Cross Country Rally and he renounced himself to go to the start. He prefered to act there as my team manager.It was my very first Baja Rally in this category of motor sport. Before, Sheikh Hamad bin Eid and Mohammed al Mannai – both are one of the best rally driver in the desert – took me sometimes into the desert to showed me their driving skills and important desert rules.
The official start of the Qatar Sealine Rally was on 23th April and took us over a distance of 1.525,11 km for 4 days. On the first rally day, the starter in the rally car was not working. We did just around 35% of the distance and came back to the service to get the Nissan proper prepared for the next days. On the 2nd day, I changed my co driver. That was the reason why the organisation took me out of the World Cup and put me into the Qatar National Championship rating. The 4th and last day of the rally was without any problem. Everything was more than perfect and I could start the rally from the beginning again ……!!!
Finally, I finished the Qatar Sealine Rally in rating and be proud to be also the very first and only woman who was starting and finishing at this major motor sport event and all of the sudden under the flag of Qatar. It was such a wonderful rally, perfect organized and I enjoyed it so much. It was a big experience to step into this world of motor sport and I want to continue more events in the future – especially the Dakar Rally 2014. Inshallah!!
Technical details: 620 HP, 8 cylinder Cosworth engine, King suspension, Cooper tyres
| | |
| --- | --- |
| FIA World Endurance Championship | Bahrain, 28th September 2012 |
---
Sheikh Hamad bin Eid al Thani and I, we were invited together at the six hours of Bahrain endurance race, part of the 2012 FIA World Endurance Championship (WEC), took place on September 28th and 29th at Bahrain International Circuit, in Sakir.
The Bahrain event was round six and it´s the WEC´s only race in the Middle East. A spectular field of 30 starters lined up as well as several ex-Formula One Drivers are entered in this event.The race that was started at 16:00 local time was predominately held in the dark. Air temperatures were at 34 degrees with a track temperature of 45.
Both Audi R 18 e-tron quattro from Audi Sport Team Joest started from the front row and both Audis celebrated an excellent one-two win, their third victory of the season.
During this weekend, I met "old" friends of mine from Shell Oil; Germany. They were distributer of racing fuel for all teams at this event. I have got a big, interesting lesson in all about racing fuel. Now, I know exactly that for example the "MON" value is more important than the "RON" value or why "Oxygen" is so important specially in hot regions and, and….Congratulation to the intelligent and clever research and development in racing fuel from Shell.
It was a great weekend for Sheikh Hamad bin Eid al Thani and me, we met a lot of friends and enjoyed the race in Bahrain.
| | |
| --- | --- |
| Hell ride with Aston Martin | Qatar, February 2012 |
---
Sheikh Saud al Thani, owning the Aston Martin DB S (517 BHP, 7 gears, V12 engine, high speed approx. 308 km/h), wanted me to test drive his car sitting in the co-driver seat next to me finding out the exact limits of his Aston Martin.Sheikh Saud believed his car can go faster than 310 km/h and we took the possibility to prove this at a Track Racing in Losail/Qatar. At the end of the finish line we only had reached a little bit more than 290 km/h.
Of course, my friend Sheikh Hamad bin Eid al Thani was there too at such a local event entering with his Subaru Imprezza with which I had participated at the Qatar Intl Rally one week before and finished on an excellent 4th rank overall twice. Unfortunately, he went out of the race because of a failing differential.
After just 2 laps Sheikh Hamad replaced Sheikh Saud in his DB S while he decided to follow the race from the pit line.
Sheikh Hamad and I had such tremendous fun! We drove all the time on the limit and every 5 laps we changed driver and co-driver positions. Of course, both tried to beat the other ones speeding ..... it was so fantastic ... and we finished the race on a respectable 3rd position overall.
I really look forward to the next round in Losail.
| | |
| --- | --- |
| Racing under the patronage of the Sheikh | Qatar, January 2012 |
---
This year, I am starting with Qatar International Competitor Licence at all motor sport events worldwide under the patronage of Sheikh Hamad bin Eid al Thani.
It´s a big honour for me and I am very grateful of his trust and personal support. I hope to achieve successful results in this motor sport season.
Shukran jazilan, Habibi!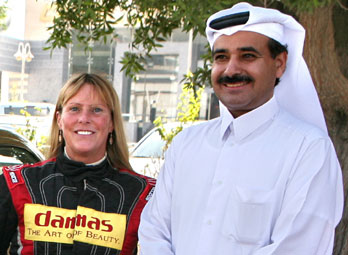 The famous football player Fawaz Daoud Abdullah al Khater, team member of the Qatari national football team, will provide me his private Aston Martin DB9, which has been tuned by Mansory (475 HP) for one or more circuit races on the race track in Losail/Qatar.I feel very fortunate that I have again the opportunity to participate after a long time at a race in a motodrome, especially with such a notable road racer.
It is through the introduction of Sheikh Hamad bin Eid al Thani (photo), himself a very successful race driver, he brought me the taste of Circuit racing again and because of him I have got this car at all. This does not mean that I will quit the rally sport, on the contrary, my next event will be the World Rally Championship in Greece, the Acropolis Rally.
I am happy about the friendly support between sports people, and who knows, mayby Abdullah will discover his passion for motor sport if I invite him to come with me for some rounds…………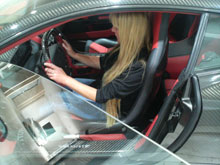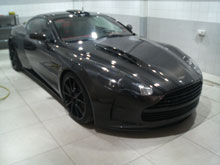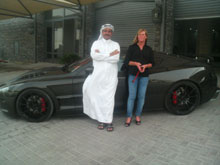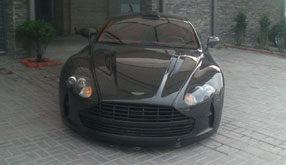 | | |
| --- | --- |
| Excursion to Losail | Qatar, April 2011 |
---
One week after the Qatar Rally, Round 5, which I drove with one of Sheikh Hamad al Thani Subaru Impreza N/15, he invited me to visit him at the circuit in Losail, where he took part in a circuit race with his other Subaru Impreza N/12, group A (see photo below).
His nephew, Sheikh Abdulrahman bin Fahad al Thani (see photo below), was so friendly to let me go for some laps with his Porsche GT3 on the race track. That was really funny!!! Especially, because we were driving the fastest lap of all.......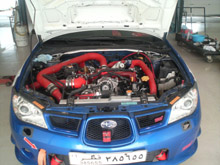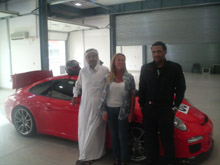 | | |
| --- | --- |
| Good bye my Skoda | Bavaria, November 2010 |
---
Plamen Pantaleeva, the winner of the Bulgarian Circuit Championship 2000 with VW Golf, and himself an official Audi & VW Dealer in the region of Ruse, Bulgaria, came together with his daughter to me to Germany and bought my Skoda Octavia A/7. He has planned his comeback in motor sport 2011 with my rally car.
I wish him all the very best and much success in all his coming projects.
| | |
| --- | --- |
| 45e Rallye Antibes Côte d´ Azur | 15.-17th October 2010 |

from left to right: Ludek Kopecky(CZ), me(CH), Robert Stadler(GER), Metin Ceker(TR)

I have already driven some phantastic races and experienced top motor sport events, but the "Rallye Antibes d´Azur" has been something special.
This very well organized round of the European Rally Championship awarded with two special stages - their names, the heart of every motor sport enthusiast will be delighted, Col de Turini and Col de Bleine, are milestones in the history of the legendary Rally Monte Carlo - a special atmosphere. As well as the famous F1 pilot, Robert Kubica, he did his first participation in this kind of motor sports and he finished with a Renault Clio A/6 on the very good 3rd position overall.
Personally had this race in the French Maritime Alps for me a different attraction. After 25 years of active motor sports, I did the first step on my way to become a FIA sport commissar. One more step form my future carreer in motor sport.
I would like to say a special "Thank you" to Mr. Robert Stadler, FIA sports commissar and Monsieur Gilbert Giraud, Organizer for their kind invitation. Through their support, I could realize my first event into this site in motor sports.
I already received an invitation for the 46th Rallye Antibes d´Azur.




---
| | | |
| --- | --- | --- |
| | Damas Jewellery successful sponsorship is continuing with Edith Weiss | |
Damas Jewellery, the Middle East´s leading international jewellery and watch retailer, has extended the successful sponsorship with me, an international renowned racing driver, recently. Since the year 2004, Damas has been already sponsoring me and we are cooperate together very successfully.
Founded in 1907, the company today operates more than 300 stores distributed across 12 contries, most of which are located in the GCC region. The company has grown a UAE based retailer into a global brand name, and is also the retailer of a large portfolio of renowned global luxury brands.
At every single motor sport or marketing event, the Damas logo decorates my racing cars and my outfit. I am very proud of it! I promote Damas Jewellery at important events and showcasings. This close collaboration, the strength of both partners resulted in the very good relationship between the sponsor, Tamjid Abdullah - one of the owner of Damas - and myself. (see photo below)
Tamjid Abdullah thus put Edith Weiss a further step for success in your cooperation.
Again, I wish to thank Tamjid Abdullah sincerely for his trust in me and his continuous support of the Motor sport.
| | |
| --- | --- |
| Dakar Series 2009 | 14th March 2009 |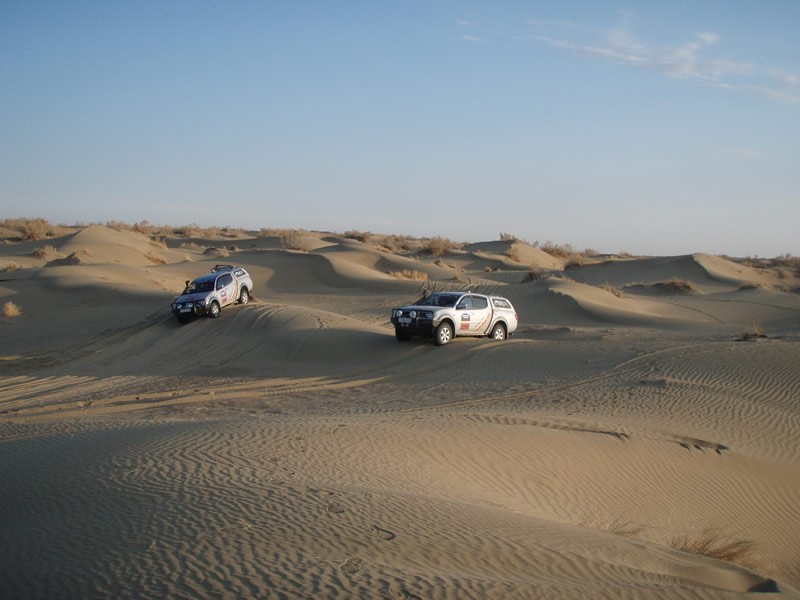 Russia, Kazakhstan and Turkmenistan - these three countries will be the area which will cross the new Silk Way Rally (www.silkwayrally.com) of the organizer of the Dakar Rally Series ASO from September 5th until September 13th 2009. This new rally replaces the "Central Europe Rally" which will not take place any more after disagreements with the Hungarian authorities.
The event will start in Kazan, the capital city of the Republic Tararstan, on 5th September and the finish will be in Ashgabat, the capital city of Turkmenistan, on 13 th September.
Initiated by Turkmenistan president, Mr. Gurbanguly Berdimuhamedov the rally has also the big support of Russian president, Mr. Dmitry Medvedev and Kazakhstan president Mr. Nursultan Nazarbayev.
This inaugural rally was the historic trade route between Europe and Asia and is practically a small "Dakar" across a distance of 4.500 km, around 30% will be on sandy routes (see photo above).
The competition details of the rally will be detailed in mid-April during the presentation conference.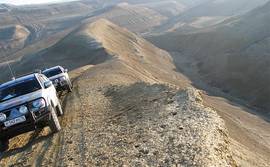 | | |
| --- | --- |
| Dakar Series 2009 | 7th Feb 2009 |
In addition to the world´s hardest rally event, the Argentina - Chile Rally, the ASO (The Amaury Sports Organisation) extended the Dakar Series 09 by two events, the Central Europe Rally and the PAX Rally.
I am very proud to announce that I am going to participate at these events with a Porsche Cayenne S; group T2; prepared by Hock Racing Germany (www.hockracing.com).
A german TV station broadcasted us live and exclusively at the events.It is an amazing excitement to be the first rally team since 1986 which starts with a new homologated Porsche at a Dakar Rally. I am looking forward to this new motorsport challenge and a successful co-operation with Hock Racing.
There will be more information available about the technical details of my Porsche as well as the new branding of the sponsor logos on my web site soon. Please check out the area: "Racing cars"
I am very curious about the results and impressions which I will present here on this site after the next race.

Sheikh Hamed al Thani from Qatar, he was so kind to lend me his own rally car, which he normally uses for desert rally events, for my recce preparations for the Dubai Rally 07. (look at the photo below)
I called Sheikh Hamad early in the morning on the first recce day and asked him, if he could help me out for 2 days with a 4wheel drive and without hesitation he said: "Yes, of course! Come over to my workshop, my mechanics will make my Nissan Patrol ready for you. No problem at all!" As I arrived there, he gave me helpful instructions and - very important - one of his pillows, because the seat was not adjustable and fitted only his size.
Many thanks to Sheikh Hamed for his kindness, anybody else would have charged me for any single kilometer, service and so on, he only mentioned: "Just call me if you bring the car back."
Of course, he got back his Nissan with no damages and I must say at the end of my recce that I loved his rally car. It was a fantastic experience!
Thank you so much, my dear Hamed - Shukran jazilan, habibi
Sheikh Hamed al Thani has won with his Nissan Patrol (6 Cylinder and more than 600 BHP) the Ajman Desert Challenge one week before.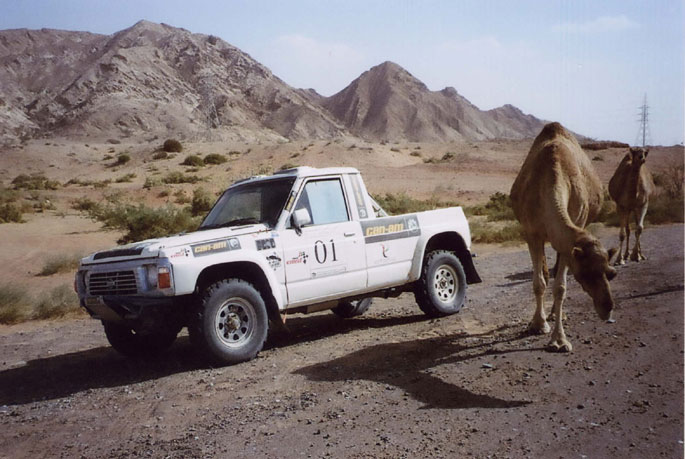 DAMAS MAGAZINE - FEBRUARY 2006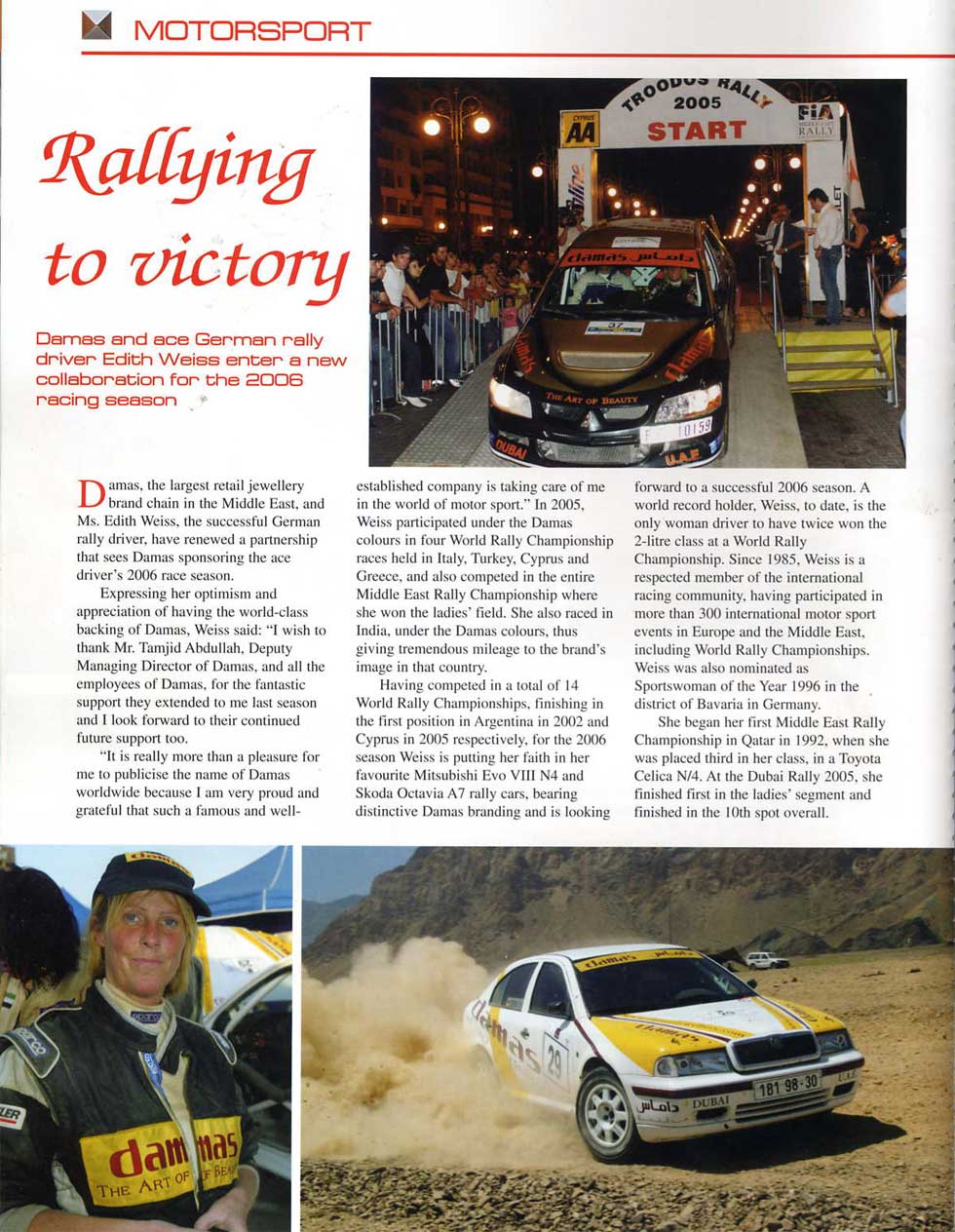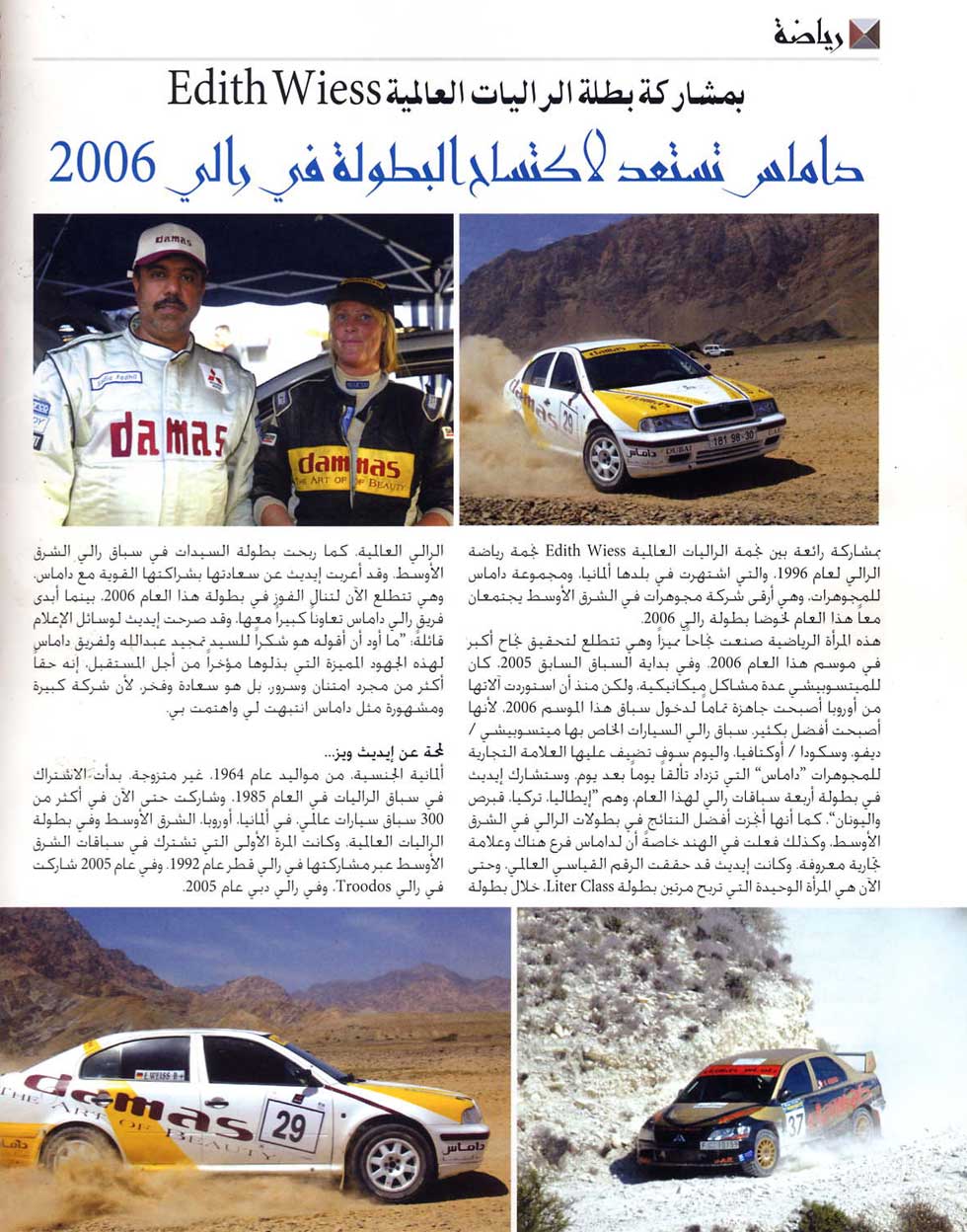 SPORT AUTO MAGAZINE NOVEMBER 2005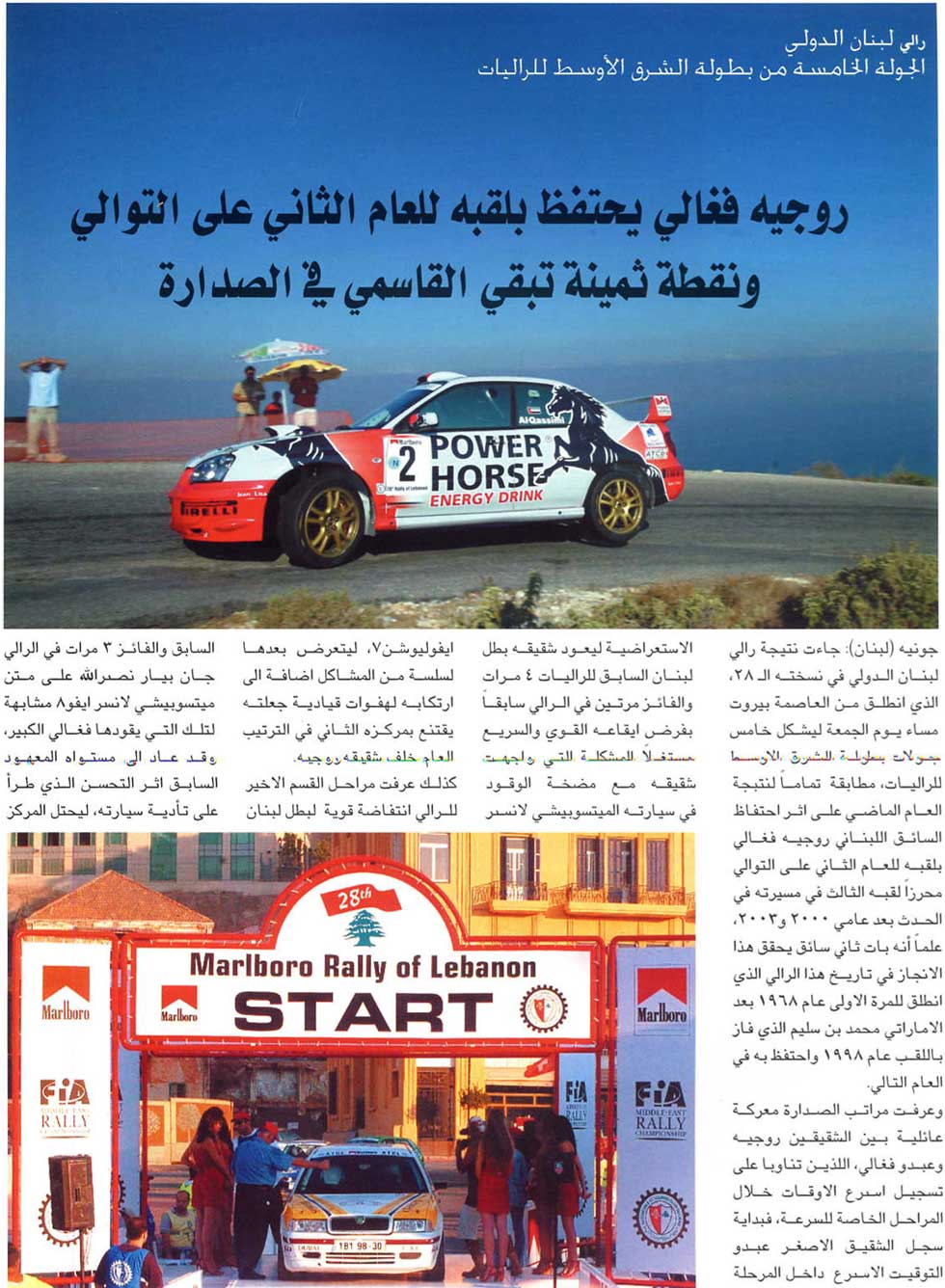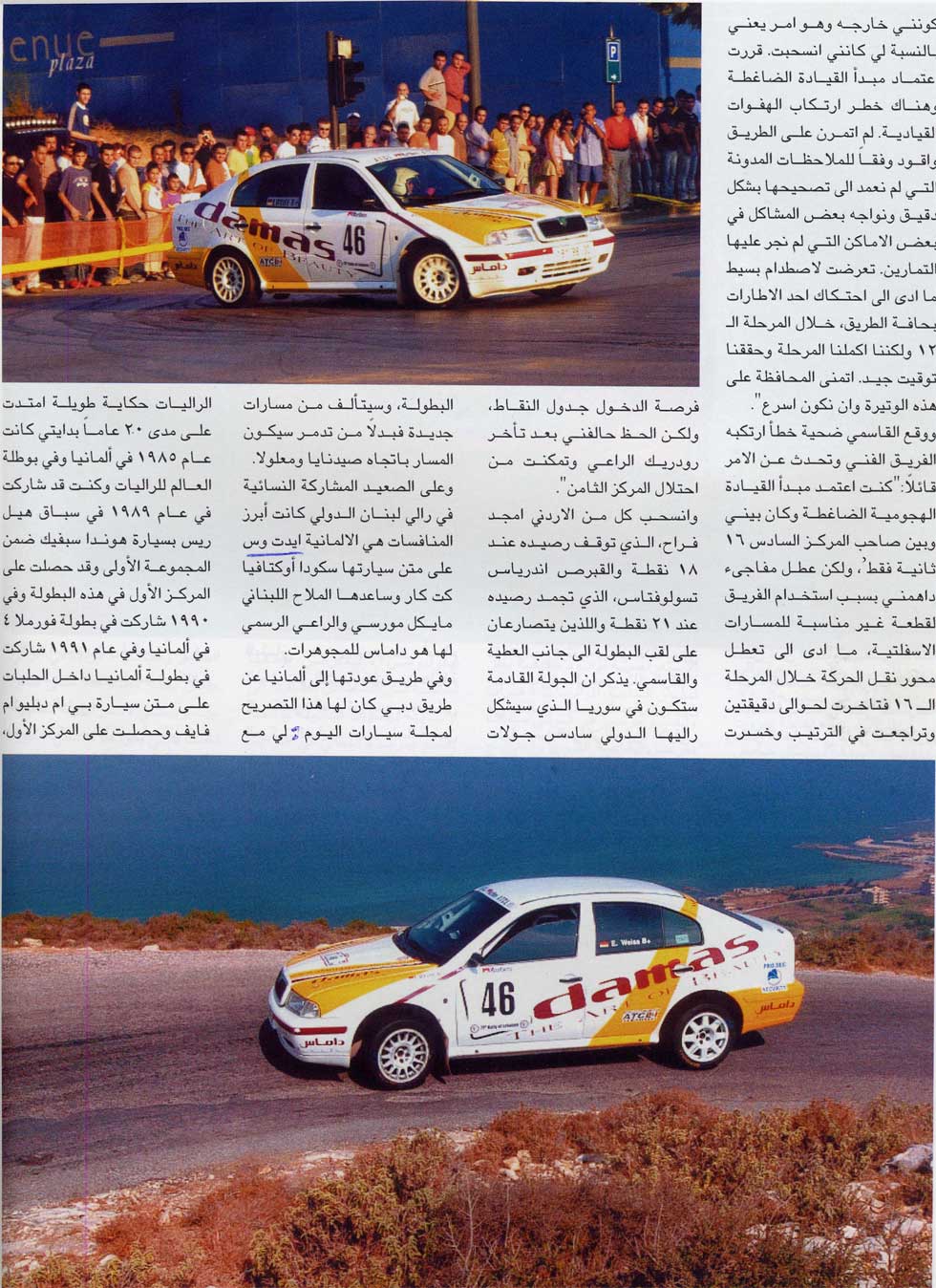 | | |
| --- | --- |
| Gulf News, Qatar | 25th October 1997 |
---